DF-18 Sales Page
The Best Way to Finish Strong?
Start with DriveForce DF-18 – the Pre-Round Performance Blend Created for Sustained Focus & Stamina
The dreaded back nine fade. At one time or another, we've all fallen victim.
It goes something like this:
You're cruising along, finding fairways and greens with ease, headed for a solid score – maybe a personal best.
Then comes the crash.
Somewhere between No. 12 and 16, your driver heads south. Your irons start sailing sideways. Your putter goes colder than liquid nitrogen.
And instead of celebrating at the 19th hole, you're searching for a scapegoat.
You blame it on your nerves.
Or a swing that won't hold up.
Maybe you curse your lack of mental toughness or subpar physical conditioning. 
Those are the usual suspects.
But… what if it's none of those things?
What if the real problem is so simple, you can fix it with a single pour, a few stirs and a couple of quick gulps…
Before you even tee it up?
Actually, you can.
Better yet, the solution won't just cure your back-nine blues.
It will give you an edge from the very first hole.
DriveForce DF-18: A Full Round of Focus & Stamina in One Little Packet
Developed by golfers, for golfers, DriveForce DF-18 is a unique, pre-round nutritional blend of 22 carefully chosen ingredients.
If there's an easier way to improve your game, we haven't seen it.
Unlike other "golf-specific" blends you have to take multiple times over 18 holes, DF-18 is taken before your round.
Just one stick pack, stirred into a glass of water or your favorite smoothie, delivers 4 to 6 hours of mental focus, physical stamina, overall energy and hydration. 
The proprietary formula is caffeine- and sugar-free, so there's never a rush or crash. There's no fat, toxins or common allergens in DF-18, either. 
In fact, DriveForce makes a great everyday health supplement – whether you're playing golf or not. 
Brothers Caleb and Zach Williams co-founded DriveForce along with Chris Michaud. They consulted with more than a dozen PGA and LPGA professionals, plus amateur golfers and instructors, to refine the formula for DF-18.
The process took nearly a year, resulting in a first-of-its-kind product that's healthy, works for players of all levels, and brings golf into the 21st century of sports nutrition.
"I take it before golf rounds, but have found myself taking it every day as a morning 'vitamin shake.' Provides energy and stamina for the whole day. A Huge Advantage for My Game and My Health. Phenomenal product that provides great focus and clarity but especially a sense of calm – highly recommend this product."
"I didn't feel lethargic, nor did I experience a decline in my mental focus. This is a must if you want to experience your best rounds, no matter your age. If you want to have a better overall golfing experience then I recommend highly that you put DriveForce DF-18 in your bag. I think you'll be amazed as I was at the results."
Ted Odorico, Editor of Golf Tips Mag
"I guzzled down my first ever DF-18 and proceeded to shoot my best round ever! I started the round out with a par, bogeyed hole 2, and finished with 16 straight pars to shoot 1 over!!! I got to give a lot of the credit to staying focused on each and every shot (something I struggle to do on the best of days). I never felt that back 9 let down. This stuff really works!"
"Taking DF-18 for a competitive round or a day of practice and training is a huge advantage for my game and my health."
Alison Walshe, LPGA Tour Professional
(Consultant on DF-18 Formula)
"Your game is more than just technique. You have to be physically and mentally ready to play. DF-18 gives your body what it needs to bring out your best." 
Adam Kolloff
New England PGA Teacher of the Year,
Former Director of Instruction at Liberty National
(Consultant on DF-18 Formula)
"I am a professional caddie on the LPGA Tour for one of the top players in the world and am also an avid player myself. I first took DriveForce as a player, taking it early in the round on a new course for hydration due to the extreme heat on that particular day (100+ heat index). I proceeded to birdie 3 holes at the turn and fired one of my best rounds and felt good while doing so."
Kurt Moskaly, LPGA Tour Caddie
Standardized to 10% Dietary Nitrates, this extract allows us to deliver the amount of clinically effective Dietary Nitrates in every serving. Dietary Nitrates can help regulate blood flow and vasodilation via its metabolite, Nitric Oxide. In this way, the dietary nitrates support the cardiovascular system, and help reduce fatigue, brain fog, etc.


Calcium Beta-Hydroxybutyrate

Calcium is an essential mineral that our heart, muscles, and nerves need to function properly. Beta-Hydroxybutyrate is an exogenous ketone that acts as an alternative energy supply to blood sugar, and one which is readily utilized by the brain. In effect, this ingredient performs two jobs for the price of one!


Sodium is an essential mineral that regulates blood volume, blood pressure, osmotic equilibrium, and pH. Pink Salt provides the sodium you need in addition to beneficial trace minerals which ordinary table salt does not contain.


Magnesium is an essential mineral/electrolyte and is a co-factor in over 300 enzyme systems in the human body, including blood pressure regulation, energy creation, and proper nerve function; and deficiencies have been linked to everything from ADHD and Depression. Glycine is an amino acid and neurotransmitter that is at once stimulating and calming in the brain.


Potassium is an essential mineral that helps to prevent muscle cramps and helps maintain fluid balance inside our cells. In concert with Sodium, Potassium is important for a proper functioning nervous system and also helps regulate blood pressure.


Agmatine is a metabolite of L-Arginine that has a multitude of possible benefits for the human body and brain. For purposes of DF18, Agmatine is useful in promoting and regulating Nitric Oxide production, as well as promoting beta-endorphin production, which helps to regulate behavior in response to pain, stress, or fear.


Taurine is an organic acid that acts as a lipid/membrane stabilizer in the body and can aid various antioxidant defense systems, contributing to a wide variety of health benefits. In the case of hydration, Taurine is an osmoeffector and helps our bodies manage fluid-electrolyte balance in our cells.


Glycerol is a simple polyol compound found in nature which, when taken in a larger amount, will lower blood serum osmolality (That's a fancy way to say it helps maintain fluid levels in the blood and tissue!).


L-Tyrosine is an amino acid the body uses to produce noradrenaline and dopamine (both neurotransmitters), and evidence suggests that it reduces stress during moments of acute stress.


Often referred to as the "King of Ayurvedic herbs," Ashwagandha's ability to reduce stress and anxiety is well-known, with additional evidence suggesting it can modestly improve a host of other desirable effects including: modest improvements to strength output, glucose metabolism, and lowering cortisol levels.


Technically a prodrug for L-cysteine, NAC reliably increases the stores of Glutathione in the body. Glutathione is an antioxidant, made endogenously, which is present in every cell and tissue within the human body as part of the "glutathione system."


L-Theanine is a non-essential amino acid that is present in green tea in significant quantities. It is able to reduce stress, anxiety, and cause a person to relax without feeling sedated. Studies have also noted improvements to attention and executive function.


Though similar to caffeine, with similar benefits to mood, motor function, and cognition - Theobromine does not overly stimulate the body's central nervous system. It also encourages healthy blood flow to the brain.


An essential vitamin with antioxidant properties that are immune-boosting, neuroprotective, and beneficial for blood flow.


Zinc is an essential mineral that is needed for a multitude of roles in the body, including antioxidant enzymes, brain function, our immune system, and the recovery of muscle tissue after physical activity. Given that zinc is lost from sweat, athletes must take care to replenish zinc regularly if they are to stay in their best shape.


Pantothenic acid (Calcium Pantothenate)

Vitamin B5 is important for healthy energy and production, in particular fat metabolism.


Vitamin B2 is important for the body when it makes energy from food.


Choline and citrate will both contribute to acetylcholine synthesis in the brain. Acetylcholine is an important neurotransmitter and neuromodulator, playing an important role in attention, memory, and motivation. Additionally, Choline Citrate may also aid in the absorption of magnesium when taken together.


Vitamin B1 which the body needs to use carbohydrates as energy. Without it, a person's nervous system will cease to function.


Also known as vitamin B9, we chose the folate form due it's greater bioavailability compared to folic acid. It is important for carbohydrate metabolism, red and white blood cell production, and controlling homocysteine levels.


Methylcobalamin is the natural form of vitamin B12, which makes it much more bioavailable than its synthetic counterpart, Cyanocobalamin. It is important for a host of systems in the body but is especially beneficial in glucose metabolism (i.e. energy production).


Biotin works like an essential cofactor that is necessary for gene expression, cell growth, and metabolism.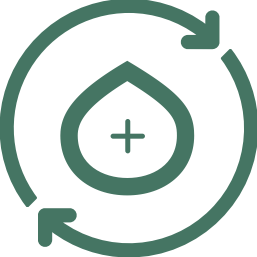 BLOOD FLOW MATRIX
A collection of nutrients and co-factors working in synergy to improve blood flow, giving you mental clarity, focus, and stamina during the critical moments in your round.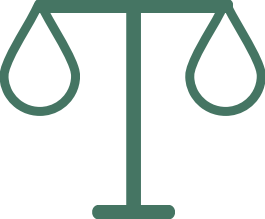 FLUID BALANCERS
Highly effective hydrators to help you manage heat stress and the physical endurance necessary for you so that your body can better manage heat stress and the physical endurance necessary for a successful round in the sun.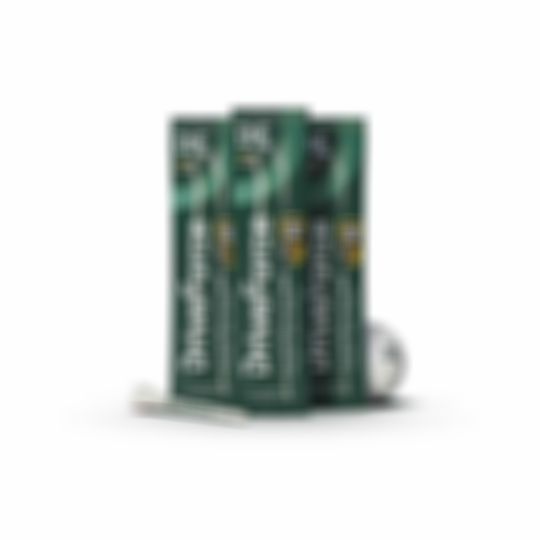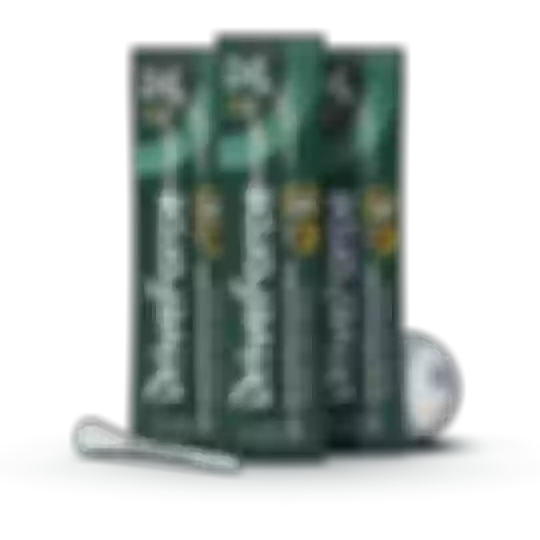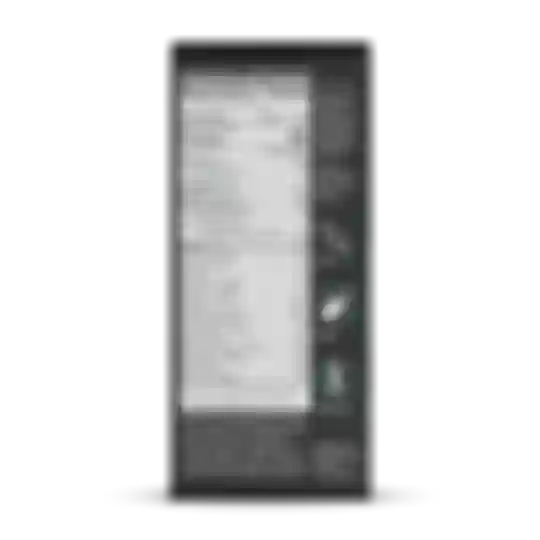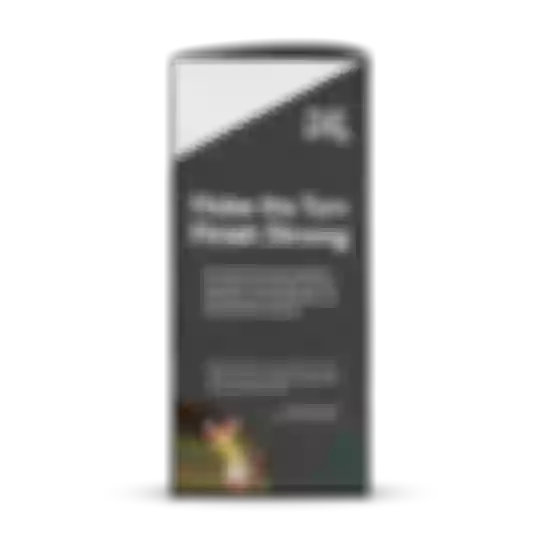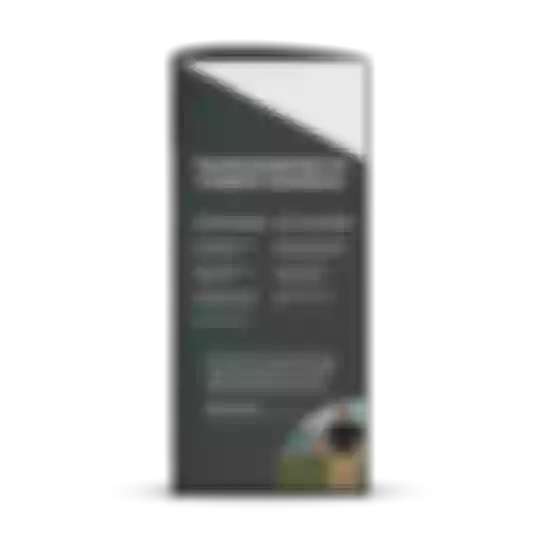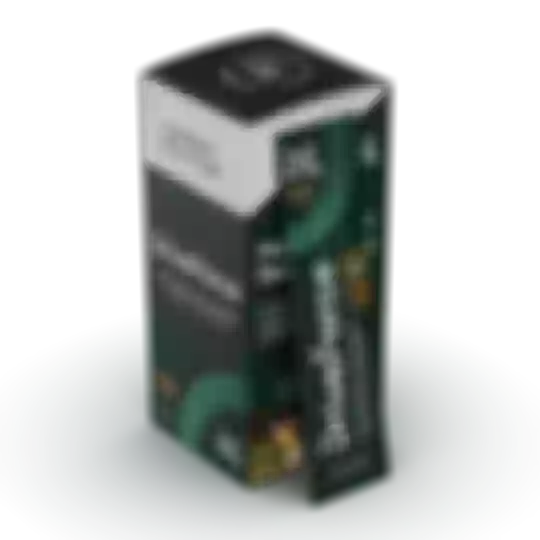 DF-18 Pre-Round Performance Blend
Pour, Shake, Perform
Start your pre-round routine with a pack of DF-18. Tear open one stick and shake into 16oz to 20oz of cold water depending on preference or your favorite smoothie. For best performance results, drink across 30 minutes before teeing off and for best health results, drink daily with a meal.
100% MONEY BACK GUARANTEE

Pour, Shake, Perform
Start your pre-round routine with a pack of DF-18. Tear open one stick and shake into 16oz to 20oz of cold water depending on preference or your favorite smoothie. For best performance results, drink across 30 minutes before teeing off and for best health results, drink daily with a meal.